Small businesses never seem to have enough time in the day.  There are just too many pressing tasks.  Keeping up with your accounting shouldn't add more hassles to your day.  Instead, high-quality eCommerce accounting software should make keeping your books in order easier. 
We'll use this article to provide an overview of eCommerce accounting software.  We'll also dive into individual products to help you make the best choice for your business.  Specifically, we'll cover the following topics: 
Cloud vs Desktop Accounting Software for eCommerce
Wave: Best Free eCommerce Accounting Software
Freshbooks: Best eCommerce Software for Small Business Accounting
Xero: Best eCommerce Accounting Software for Fast-Growing Businesses
Quickbooks: Best eCommerce Accounting Software
Best eCommerce Accounting Software: Key Takeaways
Final Thoughts
Cloud vs Desktop Accounting Software
To help you make an informed decision, we need to provide some definitions.  More than one type of eCommerce accounting software exists.  Broadly speaking, businesses can choose between A) cloud-based or B) desktop accounting software.  Below, we explain the differences between the two types.
What is Cloud Accounting?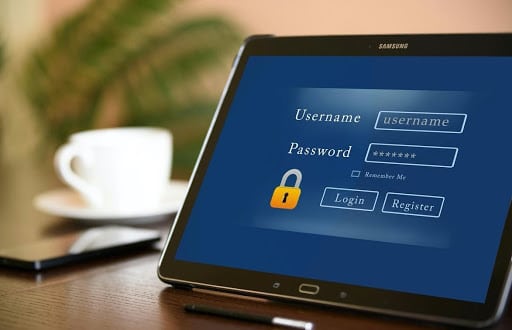 Cloud accounting programs are also known as online accounting software or web-based accounting software.  However, all these names refer to the same type of product.  Cloud-based computing lets users access their software and data via the internet.  This means that you can access your software and associated information from any connected device.  
Instead of keeping everything on a single computer hard drive, cloud accounting software stores users' accounting information on the internet.  This online storage allows users to complete accounting tasks from any device.  Additionally, it allows multiple users to access data at the same time.  If your accountant needs to review some journal entries, he or she can do it from anywhere.  Simply put, cloud accounting software lets you access your records in any place, from any device.  For small businesses constantly on the go, this access provides tremendous flexibility.  
Here are some common cloud accounting software products:
Xeroyou
QuickBooks Online
Wave
Freshbooks
Intacct
What is Desktop Accounting? 
Desktop accounting software, also known as on-premise accounting software or traditional accounting software, must be accessed from a single device.  Typically, you download an accounting software program directly to your computer.  Once installed on that computer, you can only use it on that device unless you set up a virtual portal that allows access to that computer.  As a small business owner, this limits your flexibility.  If you'd like multiple people to have access to the accounting software, each individual will need to install the software. Oftentimes, you'll need to purchase another license.  
Additionally, accountant access poses a challenge.  Rather than simply share online access, accountants need to physically extract accounting records from desktop software.  Alternatively, your accountant can sit at your computer for an afternoon – a major inconvenience.  This relates directly to risk.  With all of your accounting records saved on a single computer, you need to manually back-up that information, because you run the risk of losing all accounting records in a computer crash.  No small business ever wants to recreate its general ledger from scratch!
Some common desktop accounting software products are: 
QuickBooks Desktop 
AccountEdge
CheckMark Multiledger
Best Choice for eCommerce
Cloud eCommerce accounting software makes far more sense for small businesses than desktop.  Cloud-based software provides small businesses the following key advantages: 
Flexibility: Multiple users can access cloud-based accounting software at the same time, so your accountant can make necessary adjustments while your team enters transaction data.  Desktop software restricts access to a single user on a single device.
Accessibility: Due to its cloud-based nature, users can access cloud accounting software anywhere they have internet access.  For small businesses on the go or without a permanent office, this is critical.
Customization: Cloud eCommerce accounting software includes hundreds of optional third-party apps.  With these apps, you can personalize your software to meet your unique business needs.  Desktop software tends to be cookie-cutter with limited customization options.
Data back-up: Cloud-based software automatically backs up and stores your data in real-time.  If a single device crashes, all of your accounting records still exist in cloud storage.  Desktop versions require manual data back-up, which is both time-consuming and risky.  
Automation: Cloud accounting software typically offers multiple options to automate basic accounting-related tasks.  These little time-savers can add up for small businesses, especially ones that don't employ a full-time bookkeeper.  Automation lets you focus actually running your business.  What's more, most desktop accounting software doesn't offer this level of automation.  
Update frequency: With cloud software, you can expect updates as frequently as every few weeks.  If the program requires a software, tax change, or other accounting-related update, it'll automatically update across all platforms, whereas you'd often need to pay for new desktop versions.  
Security: Cloud software provides state-of-the-art security services to keep your data safe, so you won't need an IT department to ensure security.  The software services themselves handle all of these updates, too.  
Wave: Best Free Accounting Software
Best Features
Wave is a 100% free cloud-based application.  For small businesses watching their bottom line, this is a tremendous advantage.  Additionally, Wave offers mobile apps for Android and iOS.  Wherever you are, you can check in on your accounting records right from your phone.  Additionally, for eCommerce professionals, you can use the Wave Sync function to integrate with Shopify.  This feature allows you to seamlessly synchronize Shopify store orders as transactions into your Wave account.  
Accounting Capabilities
For small businesses, Wave provides the following key accounting capabilities:
Expense management
Bank reconciliation 
Payroll services
Invoicing
Cons
Unfortunately, Wave does not have an inventory tracking function and has other limitations that will present themselves as your business scales.  For eCommerce companies with large amounts of inventory, this can pose a major challenge.  The software also doesn't have accounts payable functionality and cannot generate a statement of cash flows.  However, users can integrate with Zapier to access all of these functions. 
Conclusion
In conclusion, Wave is a decent solution for new sellers looking to have some integration between their banking and accounting systems. However, limitations of the software will become apparent as a business scales and acquire inventory which needs to be reflected on the balance sheet. 
FreshBooks: Best for Small Businesses
Best Features
FreshBooks is another great cloud-based eCommerce accounting software.  It provides users both a web application and mobile apps for Android or iOS.  For new users, it offers a 30-day free trial.  This is a great opportunity for a small business to test out the software before fully committing.  The FreshBooks Lite plan starts at $15/month.  From an eCommerce perspective, the software integrates with Squarespace, Shopify, eBay, BigCommerce, and WooCommerce, so it's likely to work for your system.   
Accounting Capabilities
FreshBooks provides the following outstanding capabilities to help with small business accounting: 
Customized invoicing
Automated bank information imports
Accepts ACH and debit/credit card payments online
Bank reconciliation
Accounting report generation (general ledger, profit and loss, chart of accounts, balance sheet, etc.)
Top-notch customer service
Cons
Altogether, FreshBooks has two major drawbacks.  First, it does not currently allow for direct Etsy and Amazon integration.  Second, you need to pay to grant access to an additional user.  
Conclusion 
While Freshbooks serves as a lite and low-cost option that handles inventory well, the number of integrations pose a threat to business owners looking to integrate with several platforms. It also lacks some of the reporting available in more powerful softwares discussed below. 
Xero: Best for Fast-Growing Businesses
Best Features
Xero is another cloud-based accounting software that offers both a web application and mobile apps (Android and iOS).  It allows unlimited users and offers significant access to third-party apps for software customization. Like FreshBooks, Xero offers a 30-day free trial, too.  This gives eCommerce professionals an opportunity to fully test and review the service prior to making a final decision.  If you like the software, Xero's Early subscription plan begins at $25/month.  
Accounting Capabilities
Here's a list of the major accounting capabilities offered by Xero: 
Real-time bill pay
Expense tracking
Bank account integrations
Accept payments 
Payroll services
Bank reconciliations 
Accounting report generation
Real-time collaboration with your bookkeeper and tax advisors
Inventory management 
Cons
For some users, integrations may seem overly complicated and technical.  Additionally, the accounting reports are very basic.  Because of this, you may be limited in your ability to conduct an in-depth financial analysis of your business's operations.  Also, you have a limited number of invoices with the Early plan. 
Conclusion
Many eCommerce businesses prefer Xero, so it ranks as our top option. However, you'll need a subscription to tap into Xero's most powerful features.  
QuickBooks Online: Best Overall Accounting Software
Best Features
Unlike many other programs, QuickBooks offers both desktop and online (that is, cloud) versions.  With its cloud-based QuickBooks Online, you can use a web application and mobile applications for both Android and iOS.  The service offers a 30-day free trial, and its Simple Start plan begins at $10/month.  With this online version, users can access numerous third-party apps to tailor the accounting experience to their unique needs.  
Accounting Capabilities
Here are some of the primary accounting capabilities QuickBooks includes:
Mileage and expense tracking
Sales and tax reporting
Automatic synchronization capabilities
Tools to support 1099 generation and tracking for contractors
Accounting reporting features
Bank syncing and reconciliations
Customized chart of accounts
Cons
For some users, QuickBooks integrations can seem far too technically challenging.  However, QuickBooks also includes a large network of vetted QuickBooks professionals.  If you need help with integration (or anything else), contact a knowledgeable team of bookkeepers and advisors for best practices.  
Conclusion
QuickBooks Online is the most comprehensive solution and, according to business surveys, the most commonly used. Its ability to handle lateral administrative tasks (invoicing, payroll, sales tax) and to integrate with nearly all selling platforms represents its key strength. At an average cost of $70 per month, the platform allows up to 3 users with varying levels of access and the ability to share your "books" with an accountant that does not count toward your limit. While the relative cost is higher than other software, the premium is justified if you use Quickbooks Online for multiple accounting and administrative purposes. For additional guidance, connect with our team of bookkeeping advisors. 
Best Accounting Software: Key Takeaways
Shopping for eCommerce accounting software for your small business? You need to make a couple of major decisions. 
First, decide whether cloud-based or desktop accounting software makes the most sense.  As stated, we highly recommend using a cloud accounting software program.  The above benefits far outweigh any potential drawbacks.  
Next, you need to decide which particular accounting software you want to purchase.  Fortunately, most of the above products offer 30-day free trials.  Choosing software can be a big decision for an eCommerce business, so make sure you do your research and test out a few different products before committing to one.   
Final Thoughts
Still unsure how to pick the best accounting software for your small business?   
It can be confusing, but keeping your accounting records straight shouldn't be a daunting challenge for eCommerce professionals. At Tax Hack, we live and breathe eCommerce accounting software for internet businesses. Contact us today to set up a strategy session.  We'd love to help you make the right software choice!